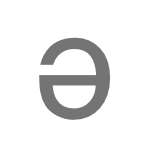 A popular pronunciation-learning app, which allows users to check the pronunciation of words and phrases in English, German, Spanish and French, has received an update incorporating a brand new feature - learning content.
Now you can use the app to learn 75 common English words which are often mispronounced by learners. All of the words were hand-picked by an experienced pronunciation teacher.
The words can be simply browsed or you can use the learning mode which allows you to listen to the model, record your own pronunciation and compare both. You can also decide if you have learnt the word or it should appear in future lessons.