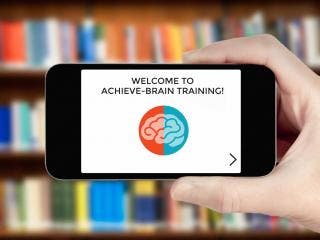 Achieve - Brain Training is a fun, educational app designed to enhance visual perception, mental agility and mathematical skills for players of all ages. It was released for free on Wednesday, October 15 on the Apple iOS app store and Google Play, by The Really Useful Information Company, aka TRUiC.
Achieve consists of five different brain training games:
Bigger or Smaller: Your numerical mental agility is tested in a fun and exciting way. Find which math equation is bigger or smaller. Choose from multiple levels that include addition, subtraction, multiplication, and division.
Odd One Out: Fun visual perception tests. Choose the image that is different than the rest.
Right or Wrong: Problem solving test. Tell whether the mathematical equation is correct.