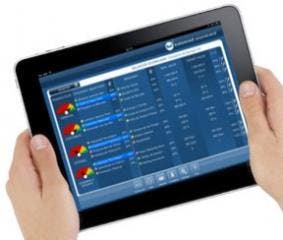 It's no secret that iPad has become one of the best delivery tools for business intelligence (BI), management and financial. Its form, lightweight design, and connectivity has caused rapid adoption by companies that need to extend the reach of their business intelligence data and provide pervasive access to performance results.
Indeed, the executive suite and top managers have seen how accessibility to performance results can improve operations and increase management productivity.
The modern version of the balanced scorecard system transforms an organization's strategic plan from an attractive but passive document into the "marching orders" for the organization on a daily basis.