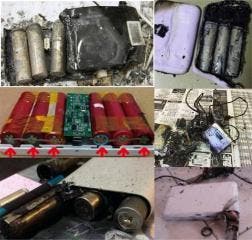 Quality
There are the grade A batteries all the way to the rejects. The best quality cells are often taken by large manufacturers like Sony & Samsung, while lower quality batteries go to third party manufacturers. There are also cases where third party manufacturers use refurbished batteries in their power banks.
Mixing Battery Brands
Battery makers have often advised against mixing different brand or batches of batteries. The same holds true for power banks. Mixing different brands of batteries leads to unstable/inconsistent current which may result in charging/discharging issues that may damage your electronics or the power bank itself.
Safety Feature