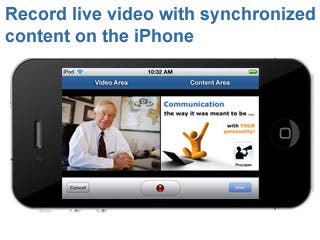 Netbriefings' Proclaim Messenger video email app newly updated on iTunes
St. Paul, MN (PR Buzz) January 15, 2013 – Netbriefings, a full service web technology provider specializing in engaging video messaging and large group webcasting, announces version 3.2 of its Proclaim Messenger video email application for the iPhone and iPod Touch. This release gives the user the ability to record live video along with synchronized content. These video messages can then be distributed to a few or 100,000s of contacts while tracking who watched or did not watch the video.
The content of the playlist for the video message is selected by the user off the device's camera roll.