PDF PROvider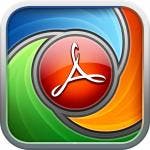 Submitted by
darsoft
on Wed, 11/16/2011 - 07:38
Public Information
Company Description:
DAR Software is an independent software developers company located in Odessa, Ukraine, founded in early 2011. The company has strong background in business software development and specializes in development of business, project management and productivity software for iOS devices, such as Apple iPad and Apple iPhone.
Twitter:
http://twitter.com/dar_soft
Vendor Logo:
Opt In:
By submitting this form you agree that iPhone Life may send you newsletters and other information related to our publications, until such time as you cancel your subscription and account.