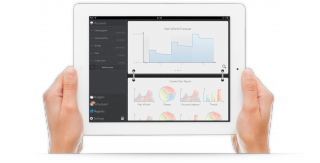 SilverWiz Ltd. is excited to announce today, that their personal finance software MoneyWiz for iPad is already optimised with artwork for the new Retina display. The retina artwork will be submitted via an update tomorrow, and is expected to hit the AppStore before the new iPad starts shipping.
"We've started redrawing all our artwork to make it twice as big, 2 weeks ago. Tomorrow - we'll release it for approval." said Iliya Yordanov, managing director of SilverWiz.
The new artwork will make MoneyWiz 8 MB bigger, totalling almost 19 MB.
So how does it work from developer's perspective?