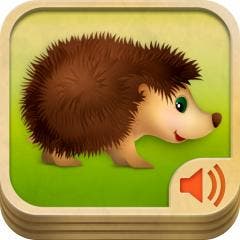 What could be a better than entertaining colorful and educational app for a little toddler? Yes, a free app. At AppAnnex we love our little customers and offer their parents to download our Animated Flashcards app for free during weekend starting April 13th.
Toddlers will love touching the animals and hearing them mooing and hoofing. Older children will learn to read and correctly pronounce animal's names.
Whether you are at home, on the road or in a waiting room this app will help you to keep your child happy and entertained.