Recent App Reviews
Last FM works very similar to Pandora Radio by allowing you to create a custom radio station based on the music style of your favorite band. When you start the app you are given the option of creating your own custom library or going with Last FM's recommendations. To create a custom library you have to sign up for a free account on their Web site.
Probably the most popular free radio application on the App Store, Pandora allows you to create personalized radio stations based on your favorite musical group or genre.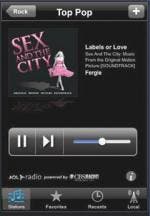 AOL Radio was one of the original Internet radio apps offered at the launch of the App Store. AOL Radio leverages the iPhone's "Core Location" framework to detect a user's location and automatically display broadcast radio stations nearest to the user.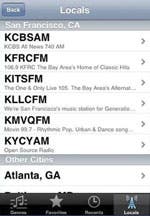 It's the only Internet radio app that does this, but I find this feature annoying because every time I launch the app, it shows me the same two country stations, both of which are not really near to where I live and commute. Still, the app is easy to use, offers every music type as well as live talk radio and news and always resumed on the station where I left it. AOL Radio's interface is similar to the iPod menu structure, making it easy for new users to find radio stations, add them to your favorites menu, check the recent station list to see where you last left off, and more. You can use AOL Radio without creating an online account. Audio quality was good and buffering times were very fast. The program pauses when you receive a phone call and launches again when the call ends. When the call ends, you must navigate to the station to start the music again.