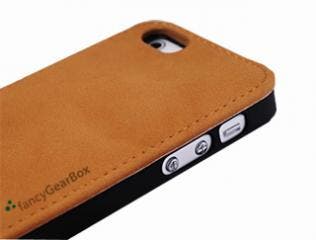 iPhone 5 Casual Case by mobi.D
Features and Benefits

1. iPhone 5 Casual Case by mobi.D protects your iPhone 5 from scratches and damage
This stylish PU leather style flip case will ensure that your iPhone 5 free from scratches and damage wherever you go, keeping your beloved iPhone 5 nice and shine.
2. It Keeps your phone fully protected whilst not in use
As the flip style design covers the face of your iPhone 5, you have a peace of mind that your phone screen won't get damaged by accident.
3. Magnetic tab keeps your iPhone 5 secure
Finished with a magnetic tab, the case will stay securely closed at all times while not in use.