iPad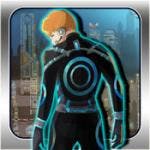 Wondering in the city like Spiderman is a dream shared by generations and now it is no problem for any player in this game.
iFunia DVD Creator for Mac is the best video to DVD burner application that lets anyone at home achieve a professional-looking movie in no time. Just drag, drop, and burn to preserve your favorite movies on a DVD with professional menus and titles. It just takes one click - we've made it incredibly simple to use so that you don't have to worry about a thing.
- Supports almost all cyber videos downloaded, camcorder videos, iTunes videos, iPad&iPhone videos, etc.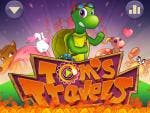 One day Miss Bunny, the sweetheart of Tom, was abducted by the big bad wolf and held at a secret castle whose exact location is documented in one long lost ancient map that once shredded in pieces and stashed in the woods. To get her back, Tom has no other choice but to valiantly step on his journey of collecting the map parts in the jungle, thought it is filled up with danger like smart traps, leaking pipes, and giant flesh-eating crabs.