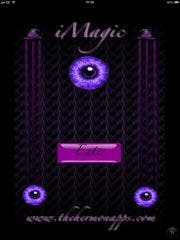 iMagic Lite is the brilliant illusion magic app for iOS devices. With iMagic not only does your iPhone perform brilliant magic but it also gives you the chance to amaze family and friends doing the magic yourself using your iPhone as the assistance. So download iMagic Lite and start performing stunning magic today!
https://itunes.apple.com/gb/app/imagic-lite/id642110916?mt=8
With iMAgic Lites stunning graphics and amazing illusion PocketFullOfApps have decided to sponsor iMagic to guarantee that iMagic is a top quality App.
Pricing and availability:
iMagic is free in the Apple App Store or download from the links below
https://itunes.apple.com/gb/app/imagic-lite/id642110916?mt=8
http://www.thehermonapps.com/imagic
###