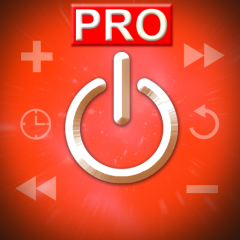 FOR IMMEDIATE RELEASE
The newly available Zmart Remote Pro with the free app turns your iOS and Android Devices into a powerful and easy to use universal remote.
i'm Apps., an mobile app company, began selling its long awaited new universal remote control unit– Zmart Remote Pro. The system turns your iPhone, iPod Touch, iPador Android devices into a powerful easy-to-use universal remote for controlling televisions, cable, and satellite receivers, Blu-ray, DVD, and CD players, audio video (AV) receivers, and more.