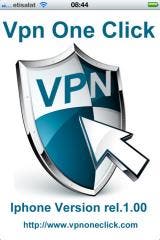 After the great success achieved of Vpn One Click Professional around the world, and by high request to Adding a new server in Italy and Canada, the company Bravotelco llc that developed the iPhone Apps Vpn One Click Professional did not waste time and immediately update its list of servers, adding this two servers one in Canada and one in Italy!
The great Success of Vpn One Click Professional led it to climb the worldwide rankings on the App Store of the Vpn for iPhone.
Becoming the first italian Vpn on the App store, and this in only in ten days after the release on the App Store!