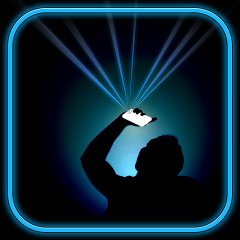 Neon Nap Light-The innovative alarm clock, timer and flashlight, all-rolled-in-one app for iPhone.
"One positive thought in the morning can change your whole day." Waking up in the mornings no longer has to be an unpleasant chore when the Neon Nap Light app is downloaded on the iPhone as it awakens the user with a positive and motivating quote each morning.
Australia April 16, 2014: Almost everyone who has to get up in the morning to get to work or study has wrestled in bed with their alarm clock and hit the snooze button in an irritated state of mind. It is natural to feel so when the alarm clock waking you up has a shrill, annoying voice, however, if one is awakened in a pleasant way, as done by the newly launched iPhone app, Neon Nap Light, it's a different story altogether.