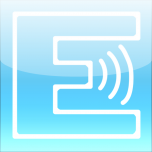 Every day, without knowing it, we are surrounded by electromagnetic radiation harmful to our health: now we can get to know them!
The first app that turn your iPhone into a real Electrosmog Detector using the magnetometer sensor of the iphone's compass.
Flat graphical interface (iOS 7 style), immediate operation, you can check at any time of the day the electromagnetic fields to which you are subjected: railways, electrical wire, antennas, electronic appliances emit radiation that damage our organism, with this app you can learn about them and make prevention!
Developed in collaboration with a team of engineers, it calculates the natural electromagnetic field emitted by the Earth and the electromagnetic fields of the phone for excluding them from the survey.