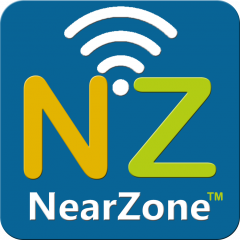 In large metropolitan sprawls like New York City and Tokyo, the mass transit system is the true lifeline of the city.
Until recently, connecting with individuals across subways platforms and stations meant making a physical phone call. Now commuters are able to stay in contact more quickly and effortlessly by using apps like NearZone and DisasterTALK, a phone-to-phone service that works even when there's no Internet signal.
NearZone utilizes the base transmitters and receivers in phones to ping messages across an anonymous and private network, connecting iPhone users through a fast and reliable service. Bluetooth technology allows for such contact even outside of a Wi-Fi network.