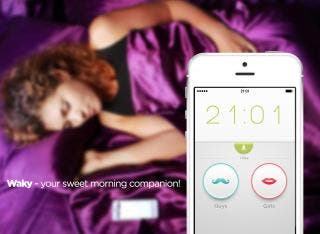 The Cute Alarm Clock Has Been A Hit With Russian Users And Is Now Seeking To Gain The Same Adulation From It's Targeted USA Audience, With The Introduction Of English-Speaking Characters
Developed with the sole purpose of making the daily morning rise much more bearable, Waky is an alarm clock application with the personal and friendly touch of a human voice. This is the best way to start off one's day!
Download for free https://itunes.apple.com/us/app/waky-samyj-laskovyj-besplatnyj/id6686044...