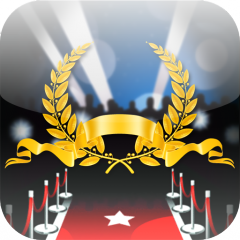 Actor! has just been released on iTunes. This is job tracker software allowing a freelance or agency listed actor to keep all their jobs in the one place.
They can store the expenses and commission related to each agent or client in the Referrers section. Then keep track of all jobs, attach a client or agent to the job if they want and Actor! takes out all the appropriate expenses to give a Nett figure.
"When I was acting professionally, this is the one app I would have wanted on my iPhone" says Annabelle Drumm, developer of Actor!.
"The gross fee for the job is never what you'd get in your hand as a working actor so I was forever trying to guess what I'd get. if I guessed badly I could make mistakes with my budgeting.