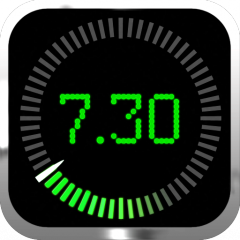 AppAnnex, LLC, developer of award winning mobile applications has announced a release of LITE version of its stylish and practical Tap Alarm Clock.
Tired of fiddling with complicated settings trying to set an alarm clock? We have a simple solution for you - Tap Alarm Clock.
Tap Alarm Clock offers a completely new, elegant, but at the same time, simple gesture driven interface! Stylish design solution simplifies setting an alarm down to just a couple of taps and swipes! Stylish design is complemented by the best in class feature set.
Features available in the "Lite" version for free: