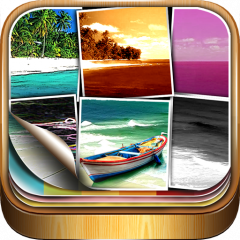 If the world of photography fascinates you then "Wrapcam" is the perfect photo editing app for you.
Stunning photo art can be made with negligible effort given.
It is an app which is packed with innumerable customization features which tempts you to carry on using it for hours. It not only showers the user with a variety of wrap shapes, filters, frames, lights and color effects but also gives the power to combine multiple effects on top of the other to come up with a stunning piece of art. Literally, one can make millions of combinations of effects out of it.
Check out our photo creations in Instagram - http://bit.ly/UM9uM1