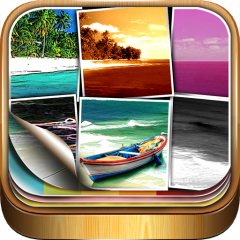 What if you can wrap and roll your digital pictures like you do with paper in the real world and that too with a single click ?
Well you can do it now....with #Wrapcam #app - The coolest photo art app in the world !!!
You get the power to rise and become a genuine photo artist without even paying for the art school.
Check out our photo creations in Instagram !
Features of this app are: -