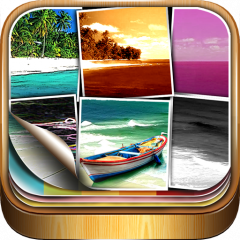 Every great photo remains incomplete without the final touch. To make jaws drop on the photo art you make we present for the first time a whole host of 20 finishing filters under the name "FINESSE" .
Introducing "QUICKSHARP" as the best out of the many clarity finishing filters.
This upgrade also gives you 40 new shapes to explore. We also have listened to what our customers were wanting and made several enhancements based on that. We have cleant up the whole UI interface of Wrapcam and made other bug fixes as well.
We are glad to share Wrapcam is ranked in the top100 in more than 90 countries worldwide !