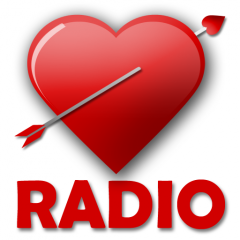 Hilversum, The Netherlands, February 7 2013 - Valentine's Day lovers across the globe are getting a free gift courtesy of the talented mobile app developers at BluMedialab.com, who have released an update to their massively popular and completely free Valentine RADIO app.
Featuring a streamlined interface and designed for iPhone, iPad and Android, the update allows listeners of all ages to enjoy a wide variety of romantic music from 40 unique stations.
Some of this year's more popular stations include: Slow Radio, Radio Rouge, Jazz Love and many more. Surprisingly one of the most popular radio station comes from the Philippines and is just an example of the wide variety of countries that provide Valentine radio stations.