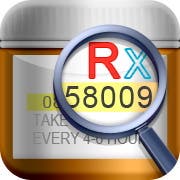 Over 40? Have difficulty reading small print? Always forget to take reading glasses with you? You need AmpliVision
With AmpliVision you can easily read any small print. Prescription, newspaper ads, product labels – you will never miss important information. All you need is to pull out you iDevice, run AmpliVision, zoom in and lock the image. It could not get any easier.
For a limited time only we are offering AmpliVision at half price. Download it now at http://itunes.apple.com/us/app/amplivision.-lighted-magnifier/id496486094?mt=8 and save.
Irina Akulevich
Marketing Specialist