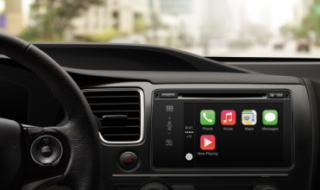 While automobiles have had MP3 capabilities for some time now, recently in-car technology has moved to far more advanced extremes.
With most car shoppers walking into a dealership with at least one consumer electronic on them, it is natural they would be interested in a car that offers a similar appeal.
While it appeared Google had cornered the market with Google Now, specifically reserved for Android users that outperformed Apple's Siri, Apple has finally released CarPlay, an integration that ties Apple's mobile operating system into automobiles.
And, as per usual, Apple has taken their service to the next level.