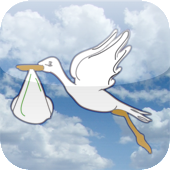 Obstetrician Answers Question Asked by All Expectant Parents
Pasadena, California - Expectant couples want to know, "when will my baby actually be born?". The Baby Birthday app, developed by obstetrician Toni Morrissey, MD, is finally answering this question.
Dr. Morrissey notes, "Babies rarely are born on their actual due date. Many factors determine when you will deliver, including when you go into labor, when your water breaks, or when you might need to be delivered for some other reason to reduce the risk of complications."
Baby Birthday for the iPhone predicts the baby's actual delivery date based on the mother's medical history, surgical history, examination, and even the small effect of large changes in the barometric pressure.