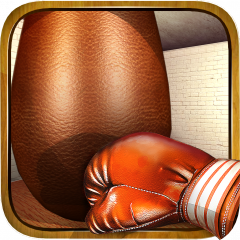 Feeling frustrated by your daily chores ? No worries......It's time you Blow off some steam with an app !!!
#Boxthebag #app is one such app which allows you to box without even tapping on your iPad / iPhone.
It's no rocket science....it's actually a very smart and clever use of the iPad's front camera. An algorithm which
is smart enoughto detect the force and speed of your punches in the air which allows the 3d punching bag to react.
Applications of this app !