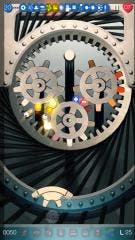 Hi Friends!
This is my first experience in creating games. After a long time in the work with 3D visualization, I decided to try to apply my skills in game development. 3 years ago, i bought a books about programming for iOS and i was starting programming engine with openGl Es. Six months later, after experiments with engine, i've got understandanding that i want to create the Arkanoid of Dream.
Levels, it was decided to create with 3ds Max and each level must be unique. Most of the time i spent on the creation of levels. Sound design and music in the game was composed by my brother, aka Sodiufas and by Korsun.
Finally, it happened, and i'm ready to show you results of our work. If you are interesting about the game Impulse, you can ask questions, i will answer.
Thank You!