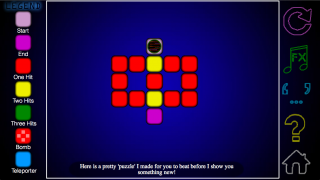 Harry Hughes, founder of madebyhughes, today announces the release of his debut app, Pathway, on the iOS App Store.
Pathway is a 2D puzzle game with a simple goal: move from start to finish, and clear all the tiles on the board, to beat a level and progress to the next one.
The traditional "progressive" game mode requires players to beat a level before being able to move on. However, the included "free" game mode means people with a more casual approach to puzzle games can attempt each of the different levels at their own pace.