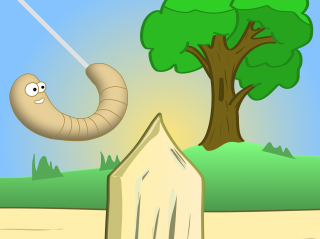 New developer releases first game on the App Store.
'The Worm Game' challenges you to jump 100 fences with your silkworm. The game
utilises a simple physics based game mechanic which allows you to swing from thread to
thread, hurdling over fence-posts as you go.
Clean graphics with addictive gameplay.
Good luck, your challenge awaits!