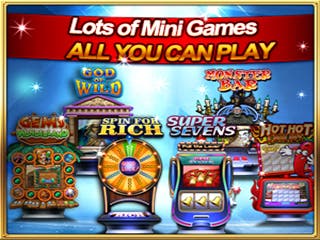 New no-cost Slots Paradise from International Games System Co., Ltd., features
amazing themes, each with their own specially-designed bonus game. Other key
features include: stunning graphics, great sound and effects, complete social sharing,
tournaments and rankings, a comprehensive leaderboard, complimentary updates and
new games, and more.
Users who love slot games, but are tired of the same old, ordinary apps can now
download Slots Paradise, and enjoy the newest and hottest slot game in the App Store
and on Google Play.
Developed by International Games System Co., Ltd., Slots Paradise features amazing
themes -- such as the beautiful deep sea, the mysteries of Ancient Egypt, the magic of
the Dragon's Keep, and many more -- that transport users to another time and place,