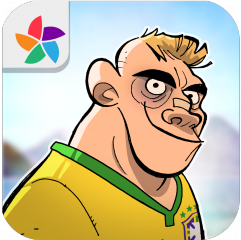 FOOTBALL SEASONS: NEW CONTESTS EVERY MONTH
Challenge users from all over the world and become the star of Football Seasons!
The World Cup is over, but the football fever is still burning, especially for the Football Seasons players! After the success of the World Cup contest, which led to the victory of the italian user *DrEaM_PlAyEr* over the American champion Staley81, new exciting competitions are starting in the new update of the app!