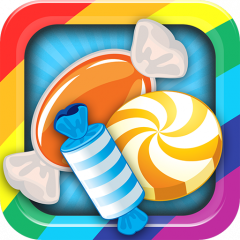 FOR IMMEDIATE RELEASE
TAPGAMES PRESENTS SUGAR CRUSH HD
The sweetest match-three game in store!
Amsterdam, the Netherlands - March 21, 2014 - Tapgames introduces Sugar Crush HD: an addictive match-three game that causes instant sugar rush! Unlike most other match-three games, Sugar Crush HD does not require Facebook spamming your friends for additional lives. The game is now available in the iTunes Store and runs on iPhone, iPad, and Android.