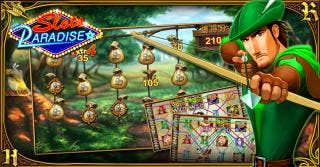 《Slots Paradise》Weekend Fun Party! New Featured Game! 120% More Exp!
《Slots Paradise》is developed by International Games System (IGS) and has been on global top charts since released. Mona will play with you in this lovely weekend!
Game Trailer on Youtube: https://www.youtube.com/watch?v=J1dC0l6p0HI
【120% More Exp.】
Get 120% more exp on all slot games except tournament games and gem center. Play now and take the chance to boost level!