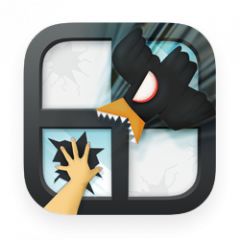 Don't Smash on White Wall™ is a brand new addictive game to challenge yourself with this casual reflex game super addictive. Climb building and destroy glass in front of you much as possible. Aim and SMASH IT! DOWNLOAD FREE ON APP STORE!
CHALLENGE YOURSELF WITH 4 MODE
Time Attack
- Test your speed, smash the glass as much as you can. Hurry up! time is running out!
- Commercial building: 50 floors
- Low rise: 100 floors
- High rise: 200 floors
- Office building: 300 floors
- Sky scape: 500 floors
Survival
- See how far you can go, Time collector!. Pass to the next level to get more additional time, more and more in high level. Can you reach to roofttop?
Blind climb