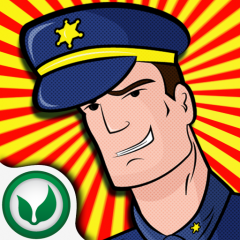 Wonton Studios releases their fourth game for Apple Mobile Devices (iPod Touch, iPad and iPhone).
"Traffic Lights Cop" a challenging puzzle game that you will instantly become familiar with, but with a twist to make things a lot more interesting.
You will have to arrange the traffic lights that fall from the center of the screen, tap on them to rotate them and put them in place trying to collide at least 4 lights of the same color to make them dissapear. It could be horizontally or vertically but be careful, every 7 seconds the lights will
change and you will have to re-think your strategy!
"Traffic Lights" comes packed with three game modes, achievements and leader boards via OpenFeint and Game Center plus connectivity with Facebook to unleash the gamer in you.