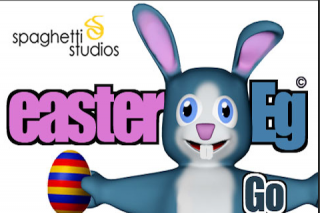 The retro goodness that is Easter Eg is now available on the App Store.
This brilliant game, which pays tribute to the old skool Amstrad CPC release Croco Magneto, stars cool bunny Egmont who has dropped all of his friend's eggs on the King's lawn and needs to gather them up quick.
Croco Magneto was a classic, yet obscure game and Easter Eg bring that magic to the hands of gamers.
Experience for the first time, this unique gaming mechanic in a collect-em-up of challenging and truly addictive proportions.
The game is strictly limited edition. As soon as Easter is over, this game will be removed from the App Store. It's a one-chance opportunity to play.