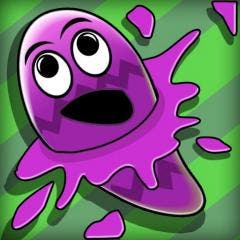 PigTail Games is pleased to announce Bobblers 1.0, its latest iOS game which is now available on Apple's AppStore.
The Bobblers are a nice and friendly bunch of creatures who love travelling the universe. Just one problem... They get lost easily. The player must help the Bobblers evade traps, risk life and limb and face the void of space to get them home in one piece.
Get through 40 increasingly difficult levels without vanishing, using the environment to reach the goal.
How to play
Simple but engaging mechanic: