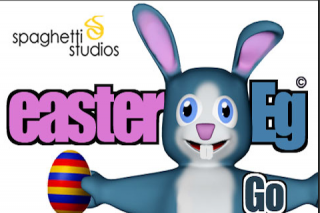 The clock is ticking. There are 13 days to go before Easter Eg is pulled from the iOS store.
And those unlucky enough not to pick it up in time will miss out on this brilliant slice of retro entertainment.
Modelled on the brilliant and yet obscure Amstrad CPC game, Croco Magneto, the game is a collect-em-up of challenging and truly addictive proportions.
It has a unique gaming mechanic - hero Egmont can't stop moving left to right and the player can only move up and down. Try getting around this complex maze and collecting eggs under that stressful situation!!
This is a brilliantly fun game that is strictly limited edition. As soon as Easter is over, this game will be removed from the App Store. It's a one-chance opportunity to play.