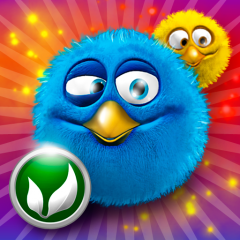 Hello everyone!
Let me introduce myself. My name is Bloom. Yes, right – I'm that downy blue cutie from The Fluffies game.
I'm really glad to have the opportunity to talk to all the people that love simple yet fascinating and funny games!
I'm here to tell you a little about all the wonderful adventures I and my numerous fluffy brothers have had recently.