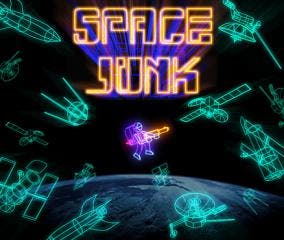 Space Junk
Space Junk is a retro styled shooter and loving homage to classic arcade games and classic Sci-Fi, packed with slick graphics, furious action, screen shaking sound effects and plenty of humour.
While the game is a homage to Old School favourites like Asteroids, the gameplay is well up to date and features slick controls, unlockable modes, bonus games, a huge variety of baddies and highly addictive play.
So get your trigger finger ready, and blast your way through 26 levels of fast paced, junk smashing action!
· 26 levels, 3 bonus levels and 3 difficulty options