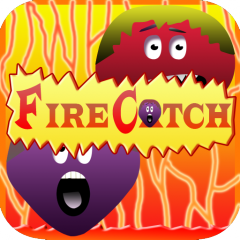 Description
A volcano has erupted and it is up to you to save the Fireballs before they are gone forever. Without your help they have no chance of survival! YOU DECIDE which ones to save. YOU DECIDE which ones live, and YOU DECIDE which ones are taken by the rapture of the volcano!
Your aim is to try and score as many points as you can by catching and saving the Fireballs before they are swallowed up in the fire!
You think you have fast reactions, well wait until you have played FireCatch. It will test your reaction speeds to the max! And with a game play that only gets harder as you make your way further and further, you will be challenged to your ultimate potential!
Do you have what it takes to save the Fireballs, the decision is up to you!