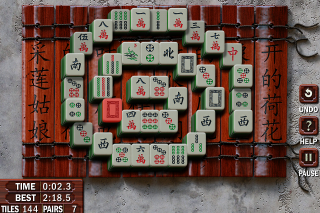 So Chic Mahjong, the iPhone app, so chic and so free!
A new Mahjong game arrives on the AppStore. Its advantages should allow it to find a place on a very crowded market. Remi Gross, its creator, tells us more.
Why another mahjong ?
I was looking for a first casual game for iPhone/iPad. A simple concept, with universally known rules.
During my research I found that there was a large selection of mahjong (I stopped counting after 350), but the vast majority were very disappointing.
Either they are faithful to the tradition, but the game is unplayable with too small tiles, or the gameplay is simplified, but the layouts are too basic and boring.