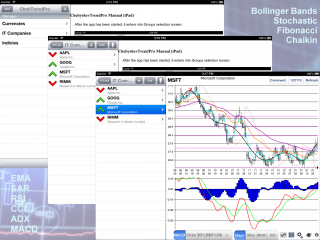 The app is free version of Chebyshev Trend Pro.
It is fully migrated from multiplatform development environment to iOS native development environment.
So the app should work in 3g networks, allow to add more symbols without database problems, use iPad hardware keyboard, etc.
iPhone & iPad looks are different now. They are aligned to Apple's recommended look & feel.
Trend & Bollinger bands configuration are individual for particular symbols.
App's database is fully redesigned too, so you should re-enter your symbols & restore in-app purchases, sorry for inconvenience.
Draw line feature isn't implemented to the moment, sorry.