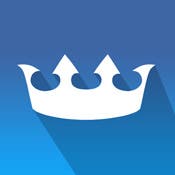 Budget King Personal Finance App Now Available in the App Store
Easily Manage Your Personal or Small Business Finances
Suponix, a world renowned digital design and development firm, has released Budget King, a personal finance app in the App Store.
Most finance and budget apps are complicated, hard to use, and even harder to look at. We created Budget King to give people powerful, yet easy to understand tools to track and manage all aspects of their personal finances in a beautifully designed way. Budget King is a powerful and stylish app designed to help people manage their personal or small business finances. Featuring comprehensive and automatically generated graphs, charts, and reports, Budge King makes it easy to track all of your income and expenses.