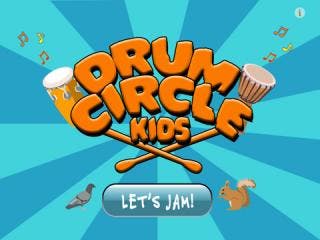 NEW YORK, NY—April 29, 2011,
With DRUM CIRCLE KIDS, the designer mom set out to develop an app that was culturally inclusive, educational, musical, and loads of fun!
DRUM KIDS
for iPad/iPhone
Age: 18 months+
Cost: $0.99
Available: at iTunes
www.spyedesign.com
With Drum Circle Kids your child can create unique jam sessions by tapping to turn five colorfully animated drummers on and off with dozens of possible sound combinations. Add to the fun by discovering ambient sounds hidden in the scenery. In the learn section, kids can swipe from one drum to the next and touch to play each drum while learning fun drum facts. Includes: the American Trap Set, Caribbean Steel Pan, Chinese Drum, Cuban Conga and the West African Djembe with more drums to come!