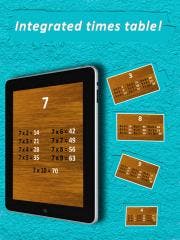 There is a period in a school life, when one has to learn the multiplication table. My son was not an exception and did not avoid the fate.
We began to study the table the same old way: turned a notebook and started to learn.
Obviously this is a boring way, which went out of date. First of all it requires parents' patience: it is difficult to test the own child for knowledge of the table several times a day. Sometimes there is simply not time for this.