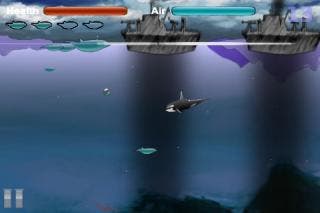 In a first for iTunes, Minke Rescue is a just released iPhone game that raises funds to support Sea Shepherd.
Harnessing the power of micro-donations, and the addictiveness of Apps, you play the part of a minke whale in the beautiful and harsh Antarctic Ocean. Best of all, it's only 99c - and 30c from every game purchased goes directly to Sea Shepherd.
For not much more than small change you'll be entertained for hours… and, you're directly contributing to the protection of Antarctica's minke whale population. So go ahead, Game for change!
View in iTunes;