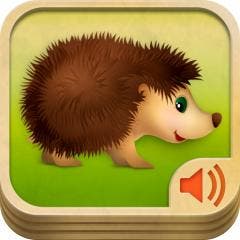 Watch Animals come to life in Animals for Tots. We just released a new version with updated Retina display graphics for new iPad. Your little toddler will love cute animations and high quality sounds of 20 animals and toy will be rewarded with lots of fun and laughter.
«Animals for Tots» was developed by loving parents in close cooperation with professional artists, designers and educators.
The application «Animals for Tots» is designed to teach pre-school children the wild and domestic animals, their names, the sounds they make.
Toddlers will love touching the animals and hearing them mooing and hoofing. Older children will learn to read and correctly pronounce animal's names.