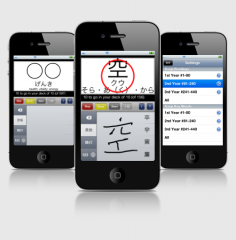 Free Kanji Writer for Beginners – A tolerant testing app to practise writing the first 440 Japanese kanji
Dependency, an Australian software developer, (www.dependencysoftware.com) has recently released a free version of their iOS app "Kanji Writer for Beginners". An app for practising your kanji writing.
Learning a language is about four very different skills. Reading, Writing, Speaking, Listening. To become fluent you need to balance all four skills. Kanji Writer helps beginners practice the writing of the first 440 kanji learned in Japanese schools.