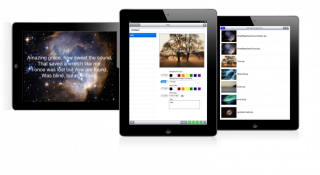 iPad Presentations with Video and Sound
Dependency (www.dependencysoftware.com) has recently released a new version of their popular iOS app "Simple Presentations". An easy to use app for creating and showing slide presentations right on your iOS device.
The app is still great for one-on-one presentations of text and images, and still very easy to use. And the new version now lets you add sound to any slide. There is also a new Video slide type which will play your video clip when you transition to the slide.