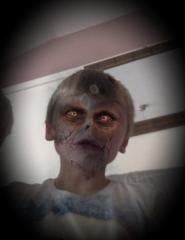 Halloween special offer on our App making services, get a £200 discount on our £600 package. This offer ends 1st of November so contact us ASAP to hold the price. All the details are listed below.
Doncaster, United Kingdom - For limited time only, the development team over at iOS Apple Apps are offer a complementary App design for businesses. The App design will come in the form of a video simulation to demonstrate how an iPhone App could benefit your company. To apply for this offer simply contact iOS Apple Apps with your company website, and in return you will see how an iOS Apple App would look and work for your business.
Below is a list of key features and benefits that will help your business grow by having iOS Apple Apps build your company its very own iOS Apple App.