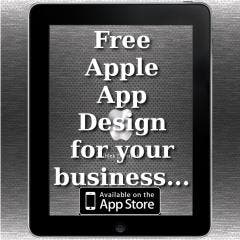 IOS Apple Apps would like to offer your business a free no obligation iOS App design of how an official Apple App would look and work for your company. Should you decide you then want the App building we offer the best prices (worldwide) guaranteed starting at just £400. Visit www.iosappleapps.com for more information.
We have worked with Doncaster Rovers football club, Bawtry Paintball Fields and Tanique tanning Doncaster. Plus many more businesses from around the world.
If you would like a free App design simply email us your company website craigsmart@thehermonapps.com and we can pull all the contact we need from there.
Thanks for your time Craig Smart owner iOS Apple Apps.