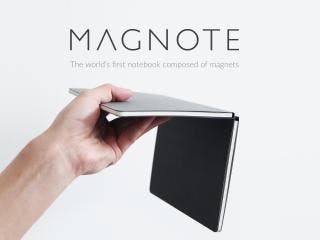 Orangemonkie team pursue 'simple, essential' products like Apple.
WIth this motto, the Orangemonkie team are trying to make a new type of notebook. Because it's still something inconvenient in some ways to use notebooks even though there has been so many types created since the invention of paper.
Finally, they created Magnote, which is the world's first notebook composed of magnets.
It is the simplest way to both bind and separate all the books you need.
You don't have to carry all different sizes of heavy books anymore; just carry as much as you need depending on your purpose. It also plays an important role for easy storage.
You can find more information on the kickstarter project page.
https://www.kickstarter.com/projects/orangemonkie/magnote-the-notebook-r...