By Tracy Sebastian on Wed, 11/04/2009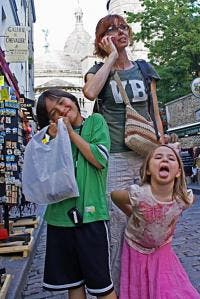 Open letter to all iPhone Accessory Manufacturers,
Hey Guys. Did you forget about us? The iPhone Moms? According to Greystripe – the leading mobile brand advertising network - 29.5% of iPhone users are moms. How will that number jump once Santa or Hanukah Harry comes around?
Where are the products for us? Do you not understand that mom's don't like BlueTooth? Here's why:
* It's too confusing.