By John Painter on Tue, 12/15/2009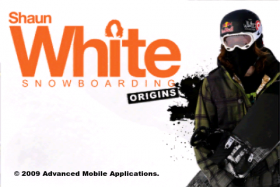 What do the locations of, Chili, Japan, Alaska and Spain all have in common? Other than I'm not there. These are places you are going to ride in AMA's Shaun White Snowboarding Origins ($4.99)… did I say this game is sick!
Even if you don't ride, I expect a lot of people will get into this game, and at this price it's as unstoppable as White!