By Steve Green on Mon, 01/04/2010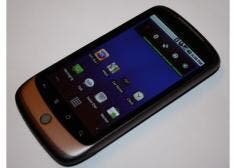 The Last several months have seen an avalanche of new Smart Phones with brand new operating systems, incredibly sophisticated hardware crammed into ever shrinking form factors with wildly changing pricing schemes and carriers vying to be the first to have an exclusive on it.
The latest much hyped device is the "Nexus One" from Google which is scheduled to be launched tomorrow. This new Smart Phone has all of the press and Blogging world commenting how it may (or may not) be the next, "iPhone Killer" that the industry has been lusting for for the last three years.